*This blog post title should be sung to the tune of Gwen Stefani's "If I Was a Rich Girl" or Fiddler on the Roof's Tevye's "If I Was a Rich Man." It's your choice.
Despite how much I don't like bugs and bears that aren't caged, I do like the idea of having a lake house. (Of course, the first goal is to own a house-house.) And despite how much I've never liked having dead animals on the wall, if I had this lake house, I would want dead "animals" for its walls. Here are my three top choices, and yes, I do want all three. I might even put them next to each other so they can hang out. If loving this idea is wrong (and it is...) then I don't want to be right.
The first one comes from
Rick's Custom Squirrels
. Actually a dead animal, but it's dressed up so that's okay.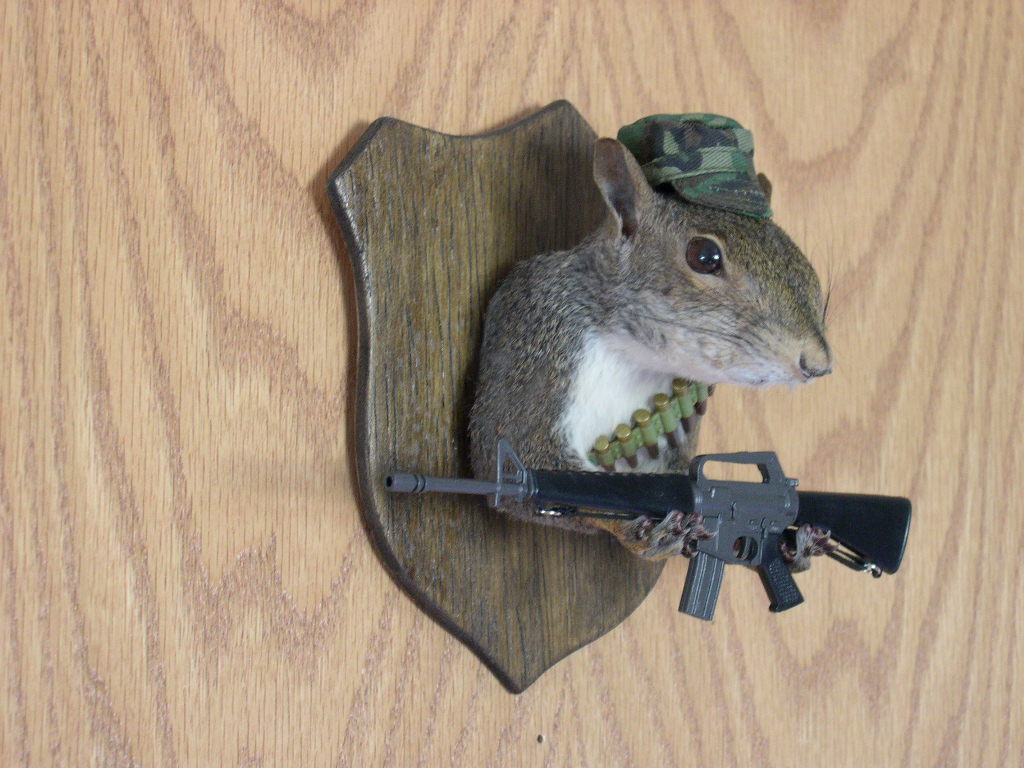 This keeps it classy, from
Rachel Denny
via
Crib Candy
.
This is the real prize, and I think even if the lake house never pans out, little Albert might like it for his room.
T-rex
is also from
Crib Candy
.
And of course they will all wear Santa hats during the holidays.
On a final note, I would like to say that animals on the wall generally goes against my
decorating aesthetic
, it's just an odd weakness. Don't judge.